Welcome! We provide Pest Control in Portland, OR for homes and businesses. Discounted pest control services are available for pests and rodents such as Ants, Bed Bugs, Bees, Wasps, Birds, Flies, Moles, Cockroaches, Silverfishes, Springtails, Ticks, and Fleas.
Complete Exterminating
Phone: (503) 241-6176
Address: 8316 N. Lombard St. Portland, OR 97203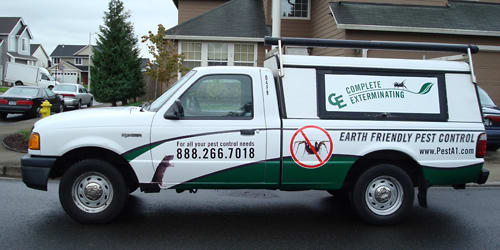 Portland Pest Control:
For Pest Control Services you can reach our office located in North Portland:
8316 N. Lombard Portland, Oregon 97203
503-241-6176
Located in Portland are many different types of treatments. The Portland area and surrounding areas such as: Oregon City, Lake Oswego, Milwaukie, Gladstone, Clackamas, and all of Portland, Oregon.
We treat Carpenter Ants, Odorous House Ants, Mice, Rats and All General Pests.
We treat Termites which are prevalent in all Portland areas.
With our technology Services, we have been able to look at all general pest situations and treat these problems with or without chemicals.
We do FREE inspections to homes and businesses.